Investing and entrepreneurship in the Casamance
Dear entrepreneur,
Is your personal freedom important to you?
Interested in living independent, no hassles?
Is doing more important to you than scrolling through piles of paperwork?
Do you have ambitions but don't find the right place yet?
Do you want to live an ecological lifestyle, to provive for yourself?
If your answer on any of thos e questions is yes, take a chance to contact us
Our policy is to assist and advice you to realise your plans or projects in the best way possible
Problem solving in the Casamance is different than in developed countries. Investing and entrepreneurship require another mindset, and that's exactly where we can help you.
If you look for a particular property in the green belt of Senegal, contact us now on casamanceinvest@gmail.com!
or mail or call Stief Knockaert: stief@email.com
phone: +32 4 7040 4422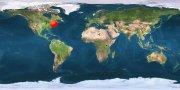 map counter
Our team will help you to find your dream place. Our vast network of technicians and skilled craftsmen(up to German DIN standards) will save you precious time and money.
Buy land or house, engage skilled workers,find the necessary tools and resources, arrange paperwork, technical assistance?
Our goal is to offer you our knowlegde and vast experience and helping you out to fulfil your dream.
There are many small business ideas that can be realised. We can suggest you the appropriate business suited right for you, help you with the marketing plan adapted to local conditions and reduce the risk of failure.