about: CASAMANCE.EU
CASAMANCE.EU is your source of information on the Casamance region.
* new business opportunities

* second home for retirees
* interesting investments -> more info
* holiday homes

* ecological and social projects

* permaculture -> more info
* education
Tired of the dark cold weather?
Looking for a challenge?
Want to try an alternative live?
In search of business propositions?
phone Mme N'Djiaye: +221 7742 686 57
skype: stief.knockaert
Our team will help you to find your dream place. Our vast network of technicians and skilled craftsmen(up to German DIN standards) will save you precious time and money.
Buy land or house, engage skilled workers,find the necessary tools and resources, arrange paperwork, technical assistance?
Our goal is to offer you our knowlegde and vast experience and helping you to realise your dream.
Contact casamanceinvest@gmail.com NOW!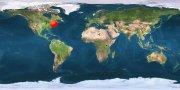 map counter